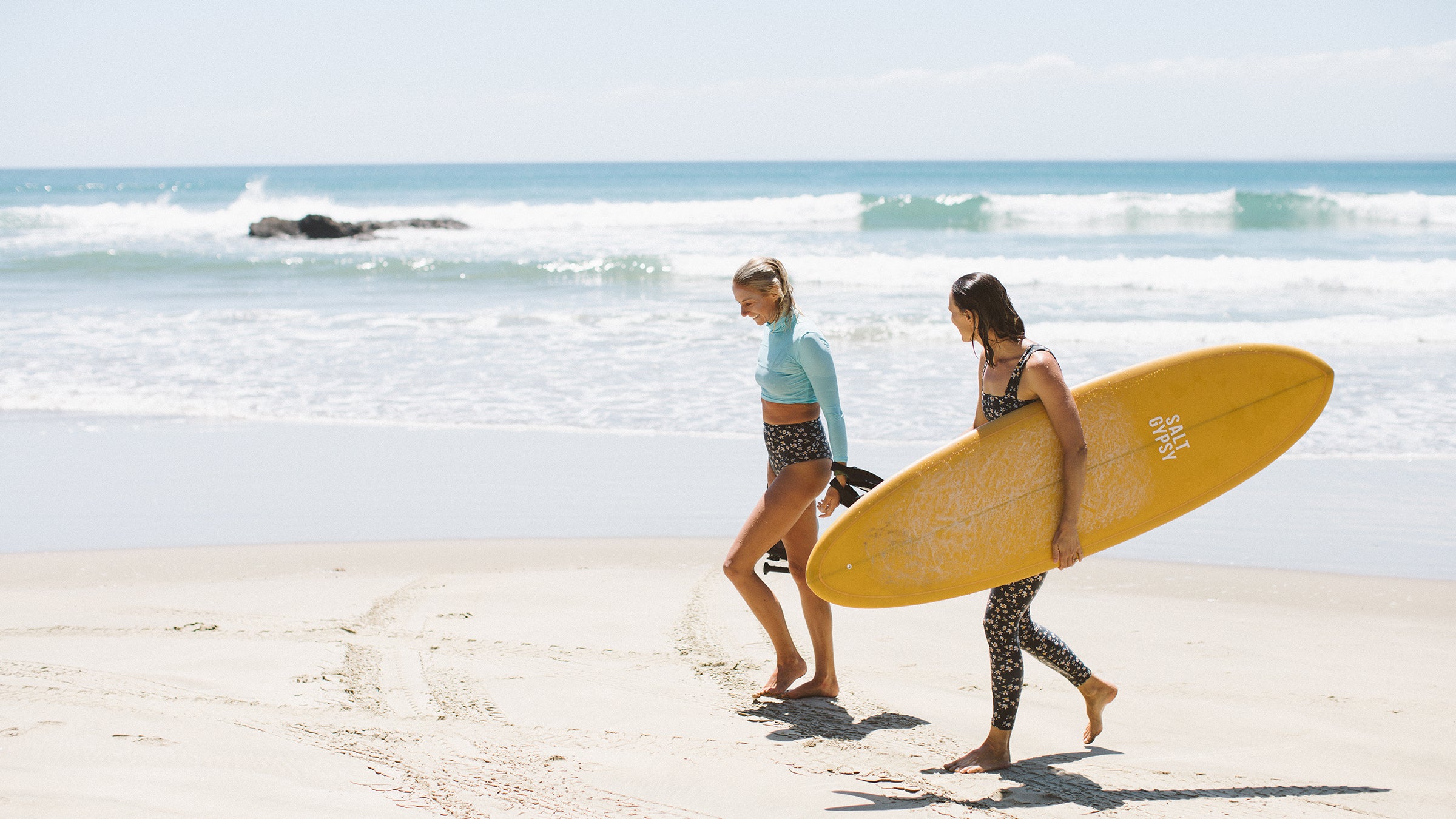 At Sea With 100 Men
How we started a women's surf company from a boat in the Indian Ocean.
Kia ora, hello!
I'm Danny
Beginning life as my personal blog in 2012 while working as a surf guide in the Maldives, Salt Gypsy is drawn from a lifetime chasing long period swells across the Pacific and Indian Oceans.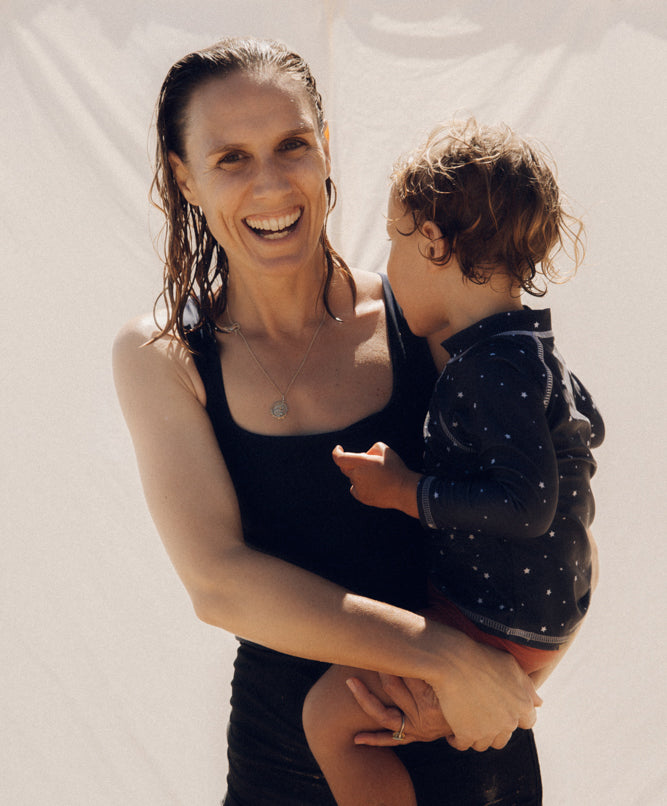 Roadtesting the first surf leggings
It was simple
I needed a product that wasn't in the marketplace for core oceanwomen. I had two pairs made for myself during a visa run to Bali, began surfing and blogging about how practical they were to surf in and how much more confident I felt in the lineup. Finally, a product that didn't slip sideways or pull down in the surf, protected my skin from UV rays, and covered my bum so I could focus on my wave count.
10 years, 2 businesses and 1 baby later
We have grown
Into a female surfer-owned company committed to responsible and fair manufacturing while championing everyday oceanwomen to feel good and surf better.