Imagine riding in an old Cadillac… You know how the old classic cars just seem to glide and almost float along the road? Well, that's exactly the feel on offer with our Dusty Longboard.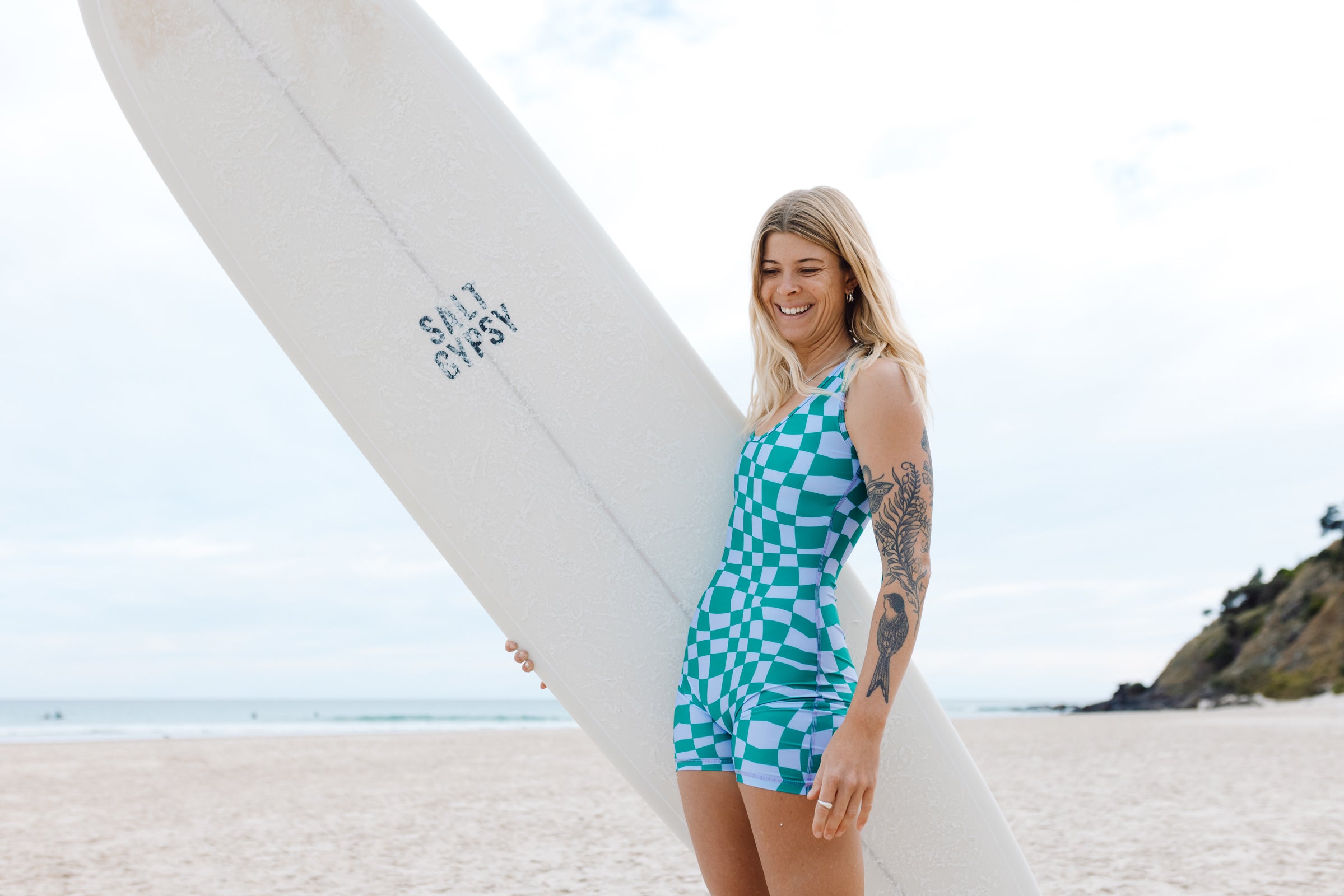 Available in White & Blush
The Dusty
Size Options: 8'0 | 8'6 | 9'0
The Dusty is by no means a performance Longboard, this board is about getting onto waves really early, setting the line, and then feeling the trim as you cruise down the line.
Wave Type
Ideal for 0-4ft
Optimum conditions are small to medium size waves, and it will really feel at home on a long point wave.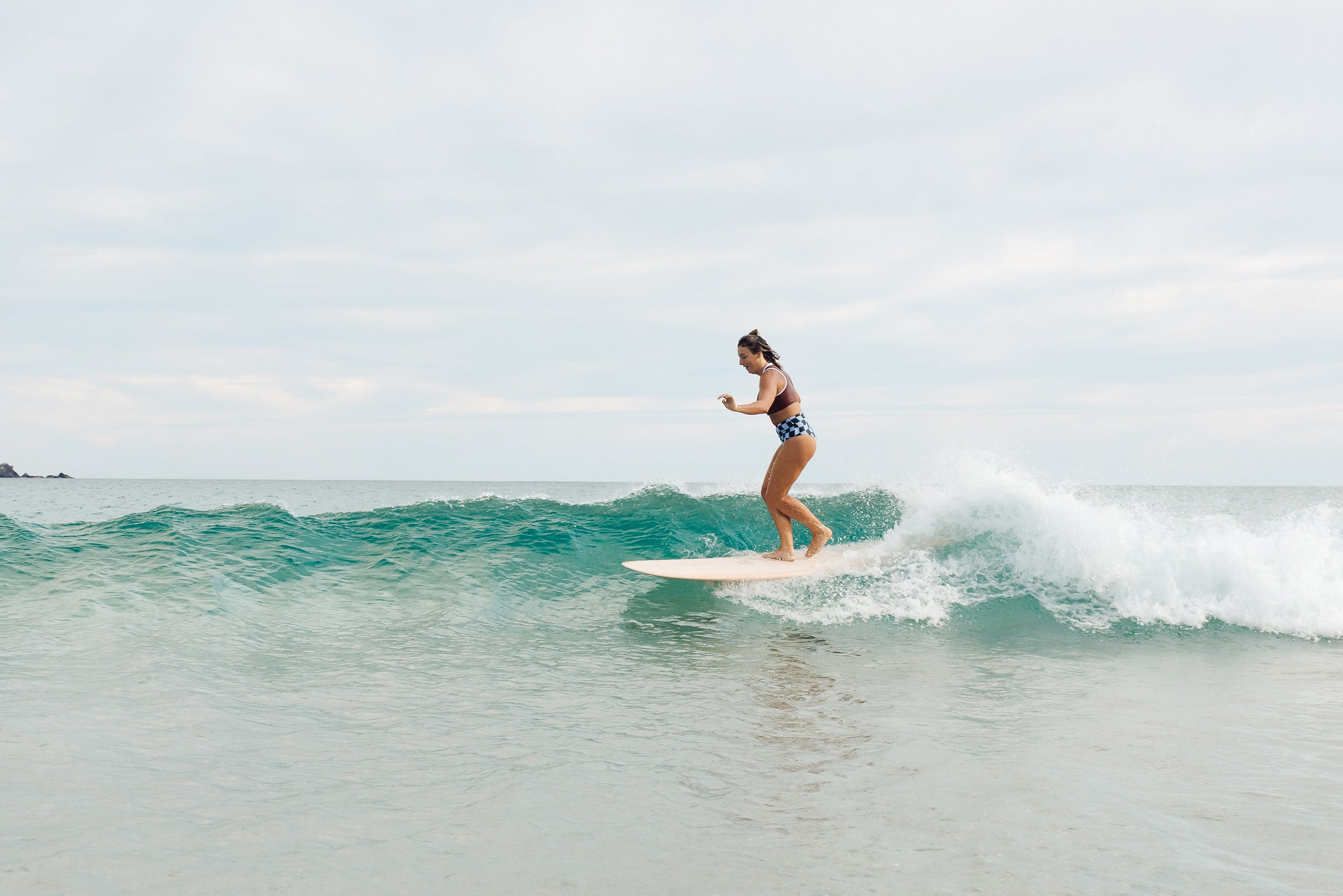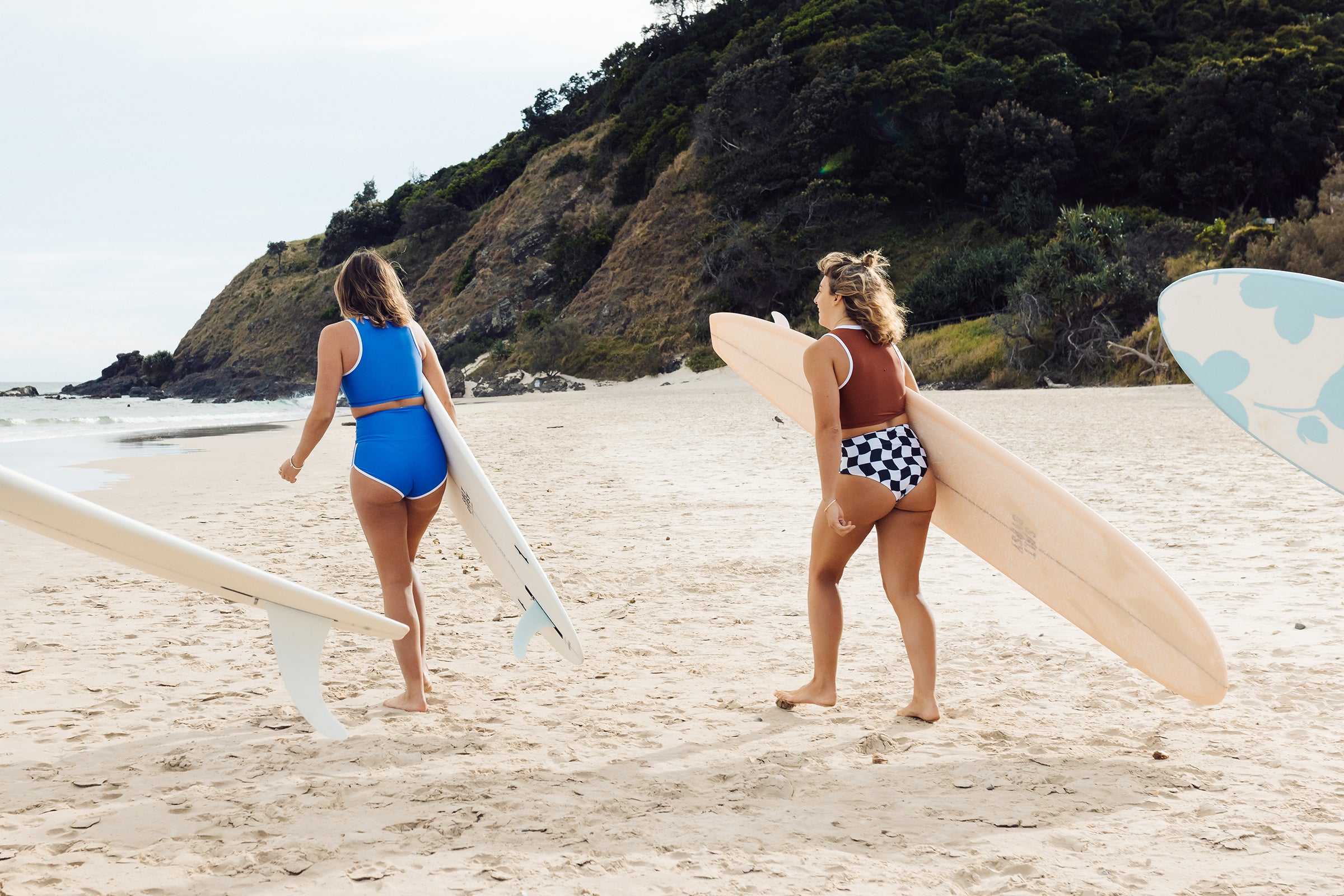 Surfer Skill Level
Beginner - Advanced
The Dusty is a lightweight, retro style longboard that is easy to maneuverer. There's some nose concave up front for the more experienced ladies chasing some hang five time, a simple rolled vee all the way through the back, and a decent amount of tail lift to assist with easy rail-to-rail turning.
Tech & Specs
Fin Included

The Dusty Longboard is a single fin setup & comes with the 9.5" single fin included.
Available in 3 Sizes

8'0 length | 21" width | 2 7/8" thick | 54L volume

8'6 length | 22" width | 2 7/8" thick | 61L volume 

9'0 length | 22 1/2" width | 3" thick | 69L volume
Board Contours

Nose Concave into Rolled Vee
Construction

Polyester or PU construction uses traditional materials and laminating techniques to produce a strong, reliable surfboard with high-quality finishes. All polyester boards are CNC milled from the shapers files and laminated by hand using quality components such as Hexcel fiberglass, Silmar resin and Bennett foam.

For years traditional polyester boards have been at the forefront of performance surfing. These boards feature a progressive flex pattern controlled by a high-grade timber stringer and feel very reliable under your feet. Polyester construction will perform in all surf conditions and can be adapted to suit a wide variety of surfboard models.

You can find out more about GSI's surfboard construction on the surfboard construction page.
"

Super fun longboard! Great stability but still super easy to manoeuvre. Lightweight, and easy paddling - you can't go wrong with this board!

"
"

Suuuper easy to paddle, gets on waves really easy, great fun. Bought for myself after searching for a quality, good looking and not super expensive longboard. Would 100% recommend, and the merlot colour looks so pretty in the water.

"
"

I bloody love my board. I've named her Betty and she already gave me the best surf I've ever had the first day I rode her. I've had crappy boards for years which has kept me from surfing much and finally invested in something I hoped would get me paddling onto waves a lot more easily and this board does not disappoint.

"