Think easy paddling, lots of stability and enough turning response to satisfy the savvy Salt Gypsy wanting to really wet the rail.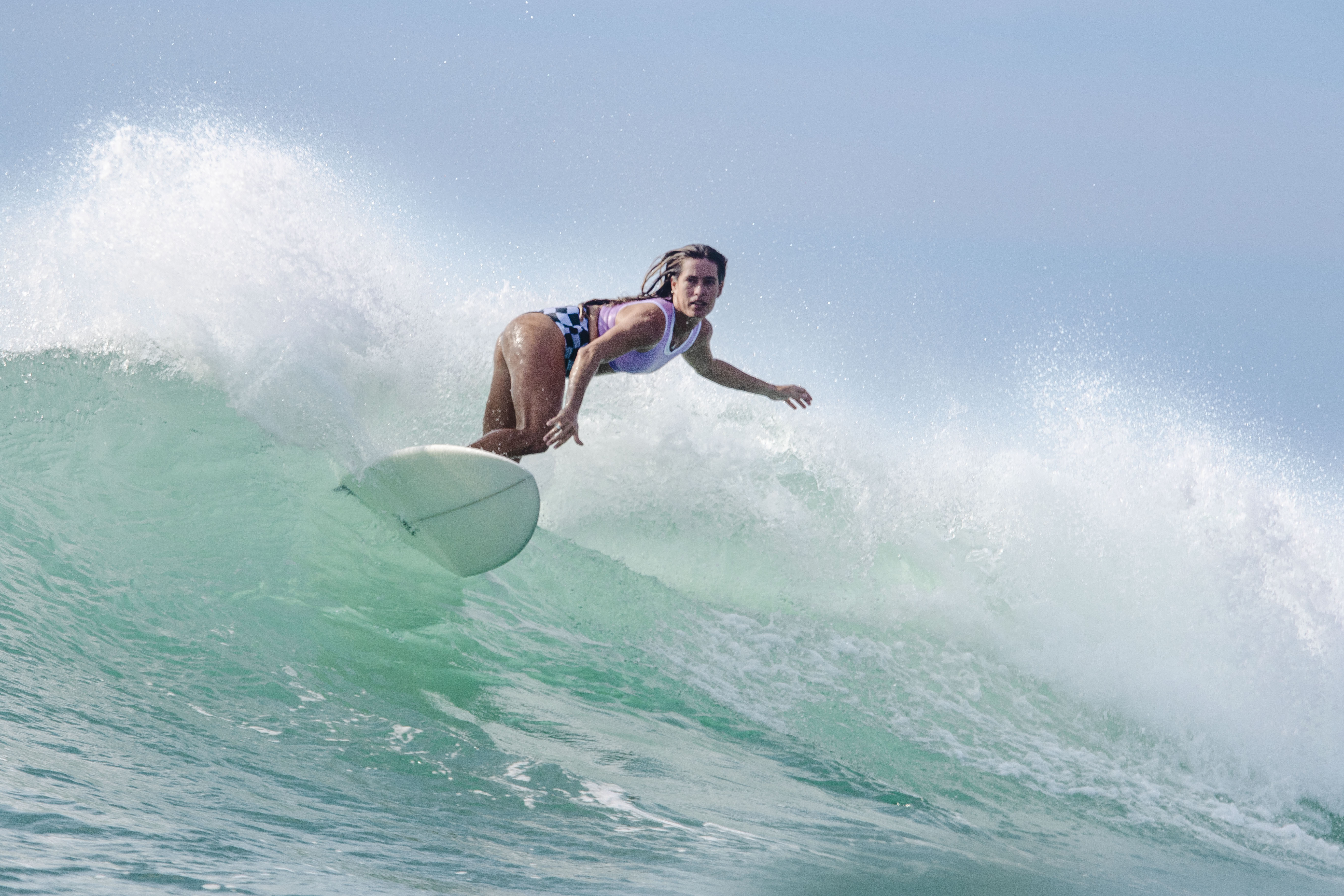 Available in White & Mustard
The Shorebird
Size Options: 5'5 | 5'8 | 5'11
The Shorebird will feel fast, loose and have lots of forward drive. In the true essence of a twin fin, this board is a great option because the absence of the centre fin reduces drag considerably making it easier to generate down-the-line speed. The pivoting capabilities of the Shorebird also makes for smooth, effortless turning in small to medium size waves.
Wave Type
Ideal for 2-6ft
The Shorebird is designed to satisfy a wide range of abilities and surf conditions, from beach breaks to points and reefs. This board targets the girls who have some experience riding waves and want a 'short' surfboard with performance, flow and good vibes all rolled into one board.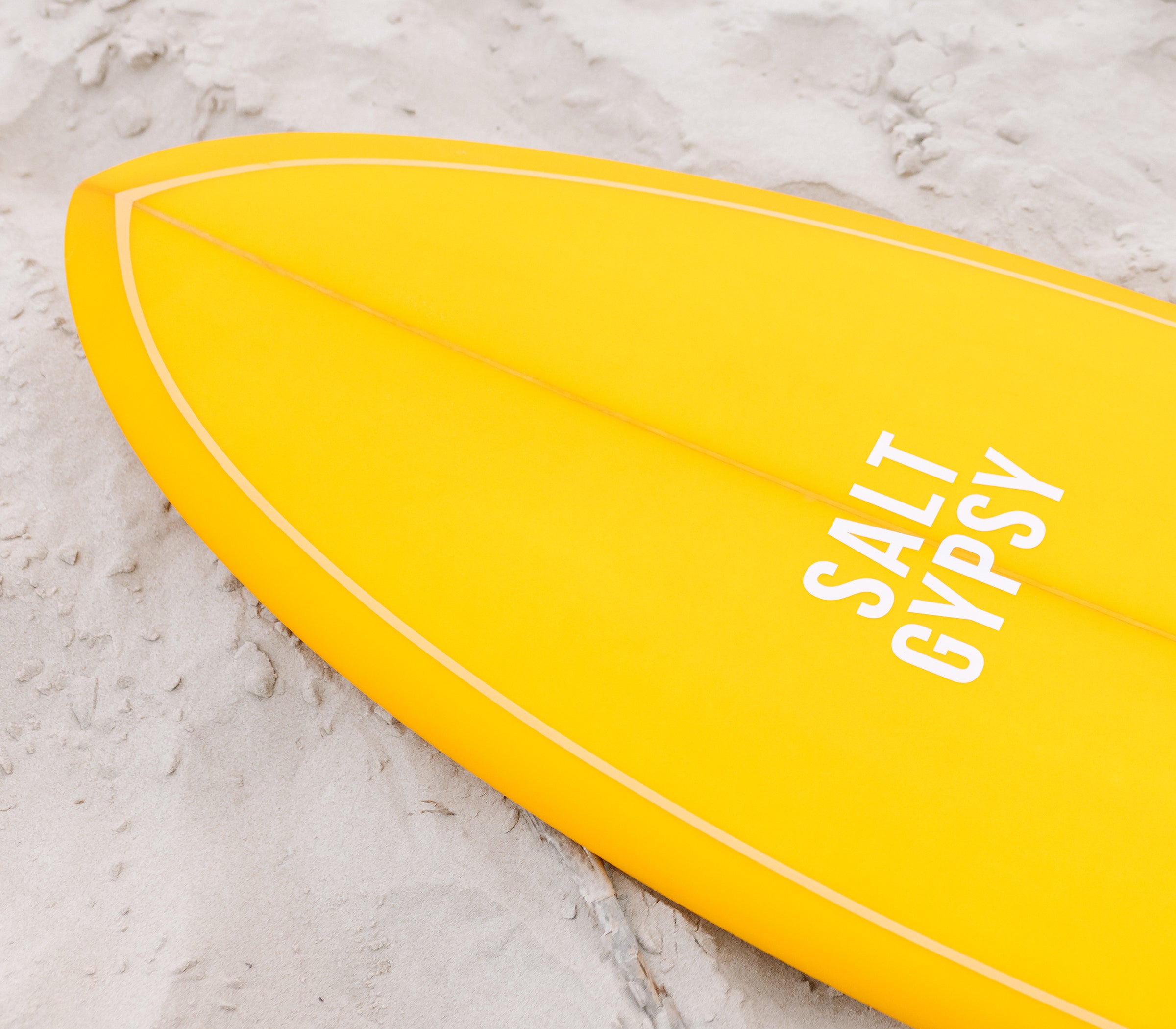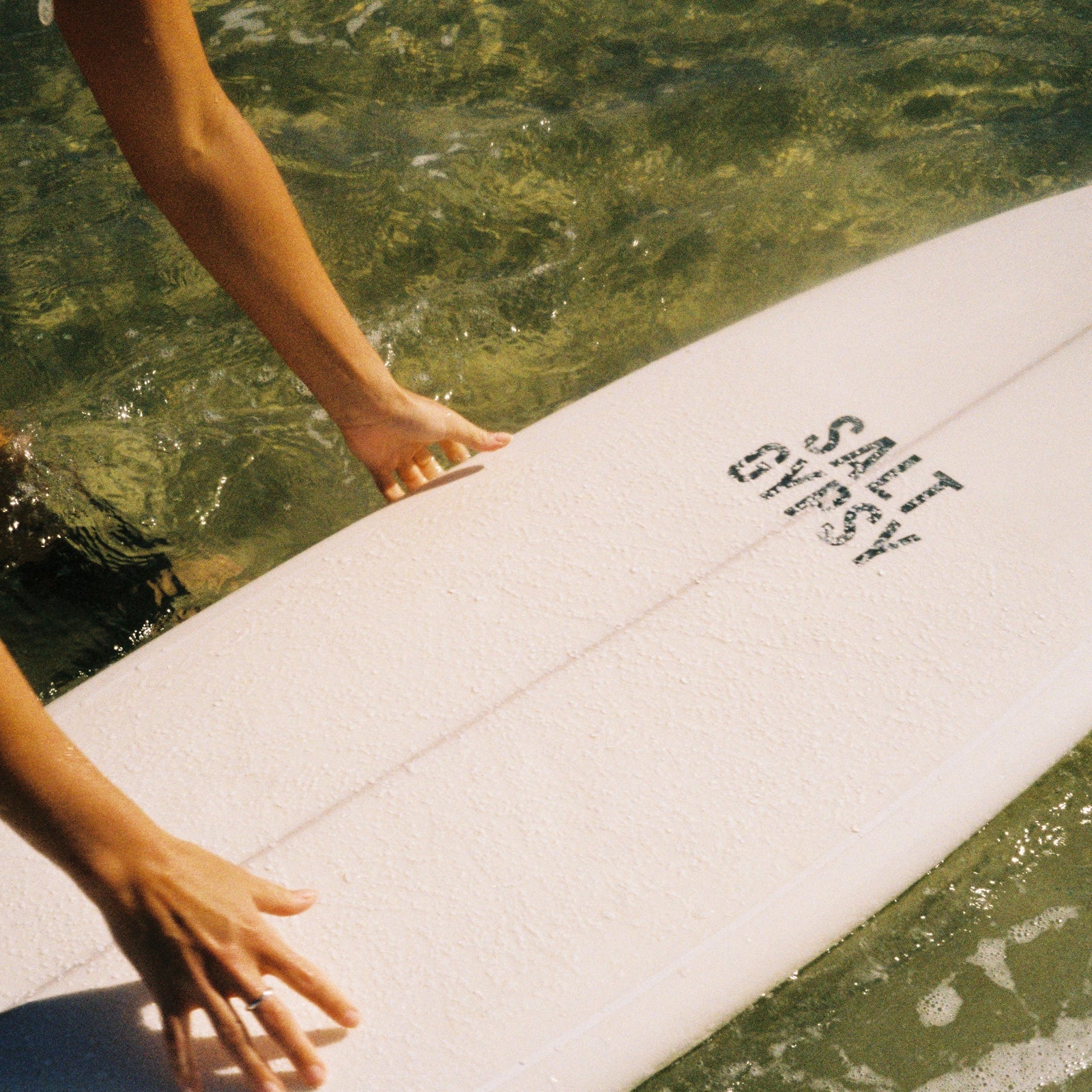 Surfer Skill Level
Intermediate - Advanced
The traditional beak nose of this board positions additional volume under the chest for easy wave catching. The modern elements include a narrower tail which allows for a tighter turn and assists with getting the board on rail for those women really leaning into their turns.
Tech & Specs
Available in 3 Sizes

5'5 length | 20" width | 2 1/4" thick | 28L volume 

5'8 length | 20 1/4" width | 2 3/8'' thick | 31L volume

5'11 length | 20 1/2" width | 2 1/2" thick | 34L volume
Board Contours
Rail
Construction

Polyester or PU construction uses traditional materials and laminating techniques to produce a strong, reliable surfboard with high quality finishes. All polyester boards are CNC milled from the shapers files and laminated by hand using quality components such as Hexcel fiberglass, Silmar resin and Bennett foam.

For years traditional polyester boards have been at the forefront of performance surfing. These boards feature a progressive flex pattern controlled by a high-grade timber stringer and feel very reliable under your feet. Polyester construction will perform in all surf conditions and can be adapted to suit a wide variety of surfboard models.

You can find out more about GSI's surfboard construction on GSI surfboard construction page.
"

I find this board to be just as Salt Gypsy has suggested - I can catch waves that would have left me behind with a thruster; I can generate speed easily; the manoeuvrebility of the board is fantastic. This is my first time with a twin fin and the tail is definitely looser that with a tri-fin or single fin, but not exasperaringly so, and after a bit of practice my pop-ups have become less squirrley and the looseness of the tail just adds to the stoke!

"
"

Fell in love with this board the second I saw it! Not only is it a beautiful looking board, it goes beautifully in the water as well. Such a great shape, and super fun to ride - that's when I can get it off my partner! He loves it too!

"