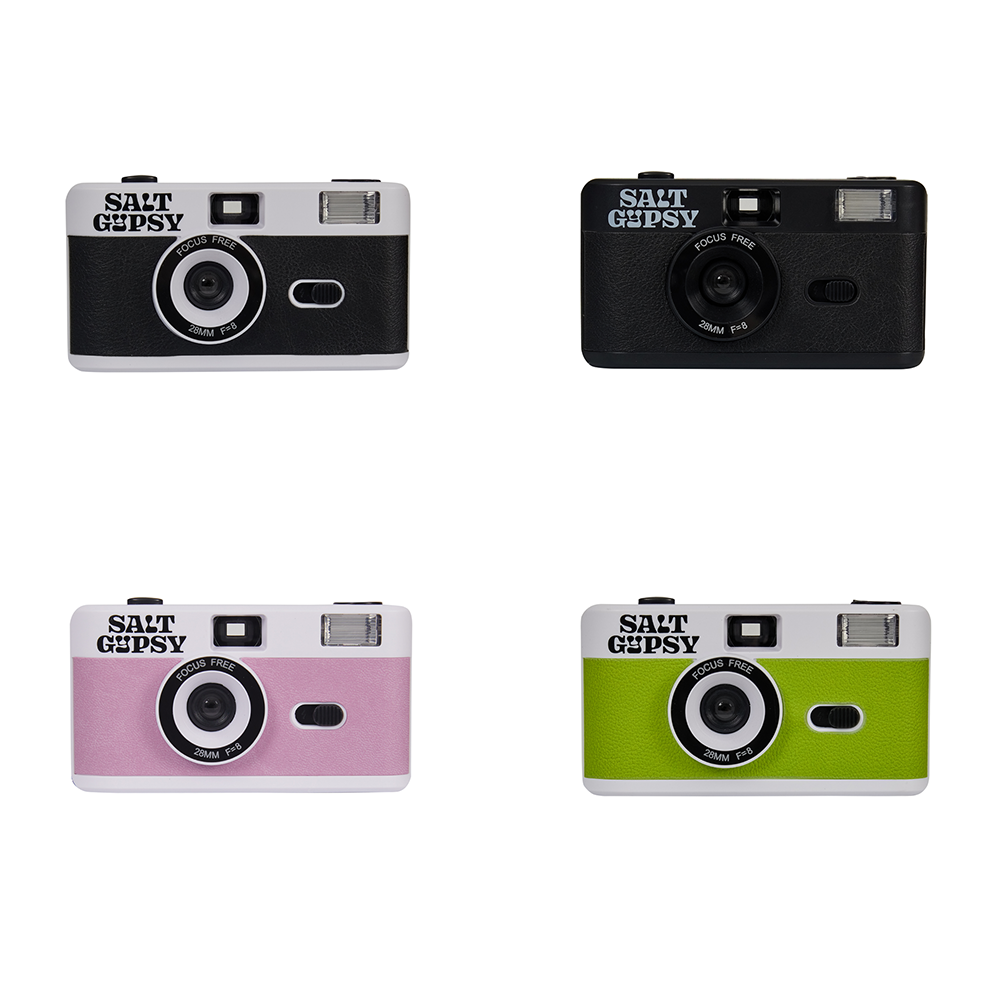 Express Shipping Available
Description

Introducing our new Salt Gypsy Film Cameras to capture memories and explore your creative side. Pack these reusable analog film cameras for surf trips and beach days and don't forget to tag us in your pics!

Designed with manual film advance and rewind functions, built-in flash, and focus-free lens.

Please note - this product does not include 35mm film which needs to be purchased separately. We recommend sourcing from you local photography or camera store. 
Specs

Lens 31mm f/9
Focus 1m to ∞
Shutter speed 1/120S
Power Source: 1x AAA battery for flash (not included)
Size: 119mm (W) x 67mm (H) x 44mm (D)
Material: ABS plastic
35mm Film Not Included
Shipping & Returns

Complimentary Standard Shipping on Australian Orders over $250 AUD
International Shipping Charges, click here
Click here for more information on our Shipping terms
Returns Accepted for 110% Store Credit or Refund within 30 days since date of purchase
Click here for more information on our Returns Policy
'Final Sale' items are not eligible to be returned
Contact & Help

As part of our sustainability goals we try to reduce returns where possible. Please jump on Live Chat or fill out our contact form for more guidance.